Ma smuk,
I thought you might like to hear about some of the Na'vi-related things I've been doing and am planning to do soon.
First, there's this very nice segment in the PBS web series "The Secret Life of Scientists & Engineers" which has been online for a while now. The taping was done here in Burbank, California last fall. If you scroll down, there's a little Na'vi word puzzle I constructed that the aysulfätu lì'fyayä will find very easy (but try to fill in all the blanks without using the dictionary!) but that others might find challenging.
And keep checking the site for the appearance of Prrton's contest-winning Na'vi haiku! It's coming.
A week ago I was down in San Diego for this event at UCSD—the University of California San Diego—put on by the linguistics department.
It was quite a success. The audience was the biggest I've ever had—700 people! I guess that's what happens when you put Star Trek, Avatar, and Game of Thrones together.

You can read about it here.
In the video on that page, my self-introduction in Na'vi could have been better—the "f" in fko (Oeru syaw fko . . . ) didn't come out clearly. But it was there in my mind!
Oh, and here's a picture of the three of us. The fellow in the middle is David Peterson, creator of the Dothraki language for "Game of Thrones" and the languages for the new TV series "Defiance." And of course the guy on the right is Marc Okrand, the father of Klingon.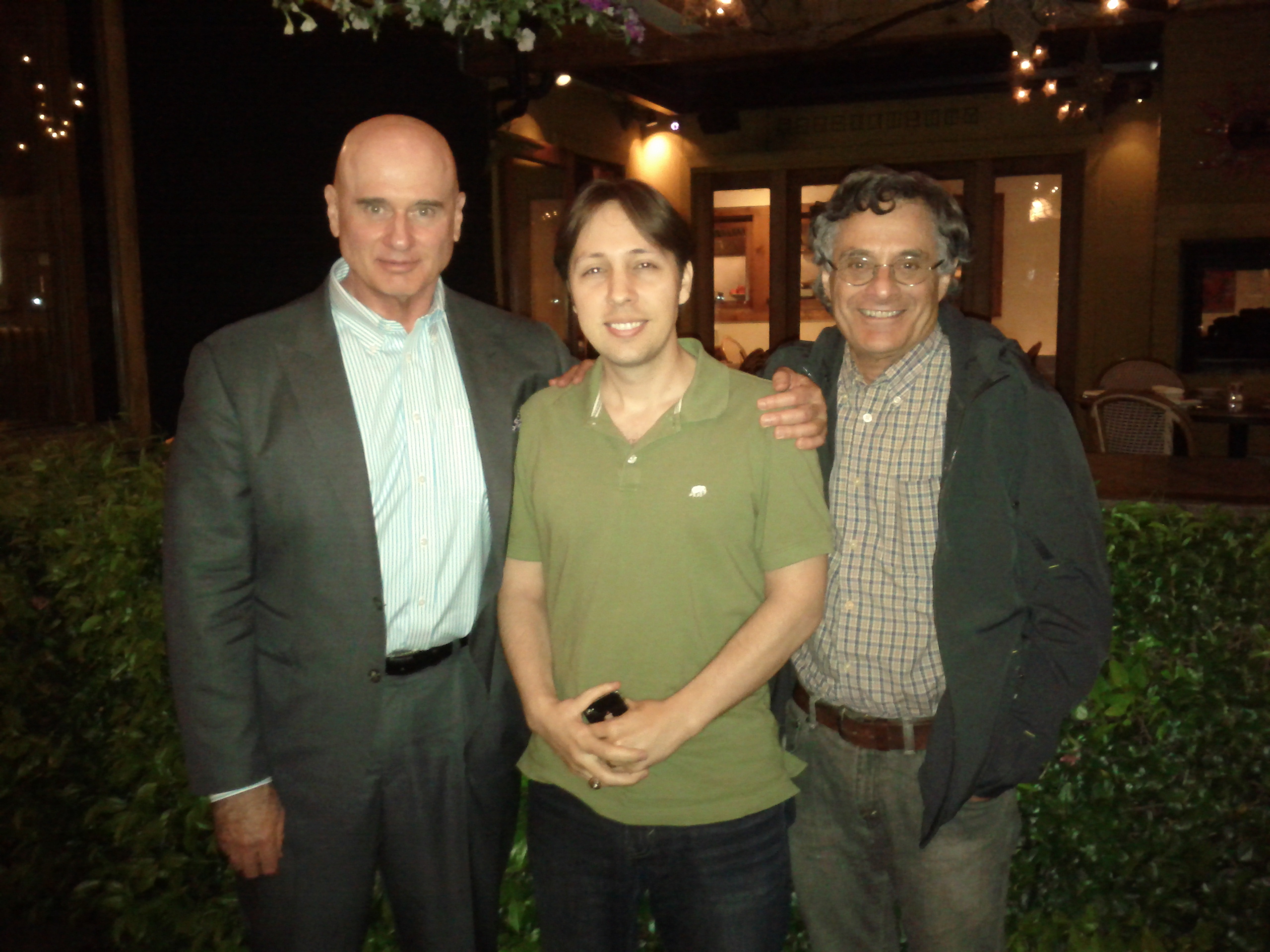 Photo by Grant Goodall
As for the future, I'm very excited about our upcoming trip to Europe, the highlight of which will be the EuroAvatar meet-up in Berlin. John and I will arrive on May 12. I hope we'll get to meet some of you there!
And in July I'm very much looking forward to attending the U.S. AvatarMeet in Washington, DC, where I hope to connect with old friends and meet new ones.
Hayalovay . . . Eywa ayngahu nìwotx.